Scholarships
The Lords Feoffees offer scholarship grants to selected students from Bridlington.  Over decades, hundreds of promising individuals have benefitted from the Lords Feoffees' support with their studies.
The scholarships, which are awarded for a maximum of £1,200 per year, are to be used towards the costs associated with studying.
You can apply for a scholarship if you are undertaking degree level education at university or college and you normally reside in Bridlington.
Applicants are considered on the basis of academic ability, commitment to work and financial need obtained from the candidate's application form and at interview.
If you are successful in being awarded a scholarship you will be expected to send written correspondence to the Clerk to the Lords Feoffees, a minimum of 3 times per year, detailing how the funds have been spent and how you are progressing with your studies.  Each year you will also be required to provide proof of your student status and official academic results.
Applications for the 2023 academic year closed on 28 July 2023.  Applications for the 2024 academic year will open in spring 2024.
William Chadwick was successful in obtaining a Scholarship from the Lords Feoffees in 2022.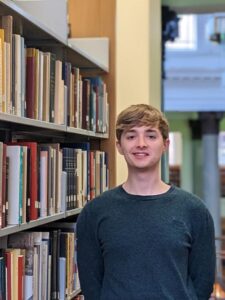 "As a first year business management student at the University of Leeds, the troubling economic times we all live in couldn't be any more apparent. That is why I feel so fortunate to be a recipient of a scholarship from the Lord Feoffees. The bursary not only allows me to invest in the resources I need to complete my course but has also helped to remove the financial burdens placed on students, truly allowing me to focus on all aspects of university life. Having grown up in Bridlington, I feel proud to know that I have the backing of the Lord Feoffees given they are such an active group within the local community. If you are considering higher education then I would strongly advise that you apply for the scholarship and achieve your potential." William Chadwick, April 2023  
University students Dominic Too and Lucy Taylor were among the successful applicants awarded Scholarships from the Lords Feoffees in 2020.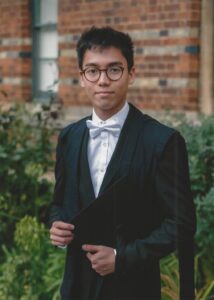 "I started studying Computer Science at the University of Oxford in 2020. Now in my second year of study, I am very grateful to the Lords Feoffees for their continued support. With the scholarship backing me, I have been able to attend and experience university life without the financial stress that many students encounter. Thanks to the Lords Feoffees, I can afford both resources required for my course and resources that help to put me at a similar level to my peers, whilst also having some money to enjoy the city and social aspects of university. Receiving the scholarship has made my uni life so much easier. It's a fantastic opportunity for students in Bridlington – I'd definitely recommend applying for it if you're pursuing higher education." Dominic Too, April 2022.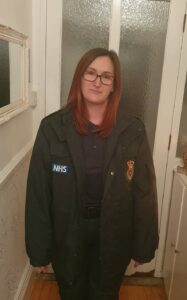 "I am a second-year student paramedic at the University of Hull. I heard about the scholarship from a friend but as a mature student I didn't think I would be eligible but decided to apply on the off chance. Being a mature student doesn't have any impact on who can receive the scholarship. Receiving the scholarship has helped me with the extra childcare costs and travel expenses (especially with the prices increases!) I now have while on placements and when attending the university. It means a lot to receive this money from a local charity, I live in Bridlington and plan to work in the town after qualifying." Lucy Taylor, April 2022.