9th Bridlington Rainbows visited the Bayle Museum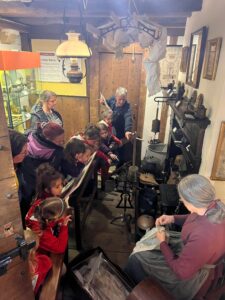 The Bayle Museum recently welcomed the 9th Bridlington Rainbows for a group tour and a fantastic time was had by all.  The Rainbows particularly enjoyed spotting older versions of modern kitchen appliances in our Victorian Kitchen.
To enquire about booking a group visit for your organised group or school, contact the Lords Feoffees office on 01262 674308. Further information is available here.